Return to all opportunities
Construction Support Services
Equipment Hireage
$475,000 - Auckland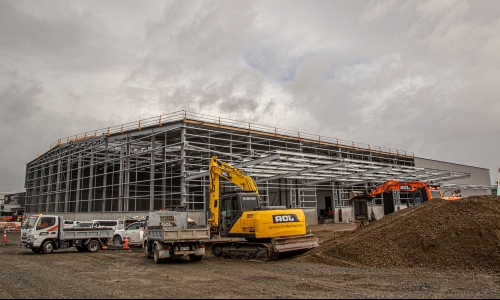 This is a superb opportunity to purchase an established construction support services business based in Auckland. Service offerings to their residential and commercial customers include install, hireage and removal of the equipment.
With a total staff of 4 (including the owner) the business has up to 20 to 25 residential and 1 to 2 commercial jobs out of hireage at any one time. Revenue is earnt on the install, hireage and removal of the equipment. The initial hireage is for a period of seven days and extra is charged if timeframes extend beyond this. The equipment ensures a safe, fast and cost effective solution to keep those working at height safe and complies with all Worksafe guidelines.
The business makes extensive use of technology to assist with job management including scheduling of all jobs from first contact and quote right through the install, invoicing and final removal.
There is a good pipeline of ongoing and upcoming work but the nature of the industry means that the lead times are relatively short, typically only one to two weeks. Several of the largest customers are on agreed hireage and so these jobs are not specifically quoted in advance.
The owner is leaving Auckland for personal and family reasons and wants to ensure a smooth transition to the incoming owner.
Business Strengths
Known brand in industry;
Fundamentally simple business hireage model;
Small team of staff to manage;
Good database of residential and commercial customers;
Monday to Friday operation;
Owner only works 20-25 hours per week
The ideal owner of this business could be someone who has a sales and marketing or business development background and / or operations management background and is comfortable operating in the customer base that Elevation already has. Or they may be an existing scaffold or edge protection business looking to expand their existing product offering and who can leverage their existing experience to the benefit of a wider customer and product base.
Net surplus: $ 164,439 EBPITD (actual average surplus for 4 years to FY22)
EBPITD - Earnings before One Proprietor, Interest, Tax and Depreciation