Return to all opportunities
SOLD - Bulk Haulage - Essential Service
Multi Vehicle; Excellent Reputation; Trading Well
$Price on Application - Christchurch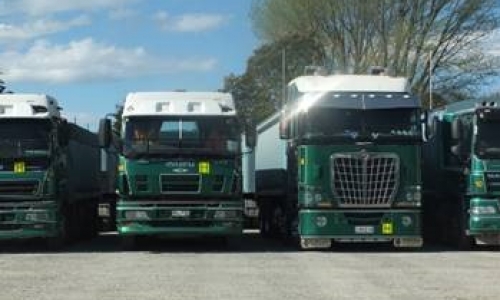 This business continues to improve, leveraging off a six vehicle and trailer fleet focused on achieving timely haulage of bulk product around the South Island, but with a greater Canterbury focus. There are regular clients within the farming; primary sector and processing industries, and some vehicles are equipped with specialist gear to optimize revenue from these clients. Annual sales are again on track to exceed $2m + GST.
April to September 2020 sales are up by 2.6% on the same period last year, so the business continues to track well. The business does very little advertising (not even a website!) with new work being referral and "word of mouth'. Sales in recent years have been gradually increasing with very impressive double digit returns (as a % of sales) dropping to the bottom line as owner profit.
The trucks / trailers are well maintained and regularly serviced, with a good mix of more recent and older vehicles, with the original cost of the equipment at close to $3 million. Drivers use mobiles although the vehicles also have RT's which can be reactivated if required. The dispatch role is not particularly onerous, and is well served by the owner, who also does some relief driving as required.
With a genuine reason for sale, this business represents an excellent yield for someone who wishes to take on the owner's role. An appropriate transfer period is agreeable, and the buyer will need perhaps $100k or so for working capital over and above the purchase price. There is a strong client-service culture within the business and the new owner will need to relate strongly to both drivers and clients.
The buyer could well be an individual who enjoys servicing the rural and primary sectors or an existing transport company wanting representation with the Canterbury region. The current business runs from a home office, so a buyer based anywhere in greater Canterbury is feasible.
Make substantial returns every month and enjoy an excellent ROI....sure beats money in the bank....
Net Surplus : More details available under confidentiality