Return to all opportunities
SOLD - Chipmunks Timaru
Exceptional Performer; Fully Managed; Earn over $100k per annum for less than two hours per week!
$350,000 - Christchurch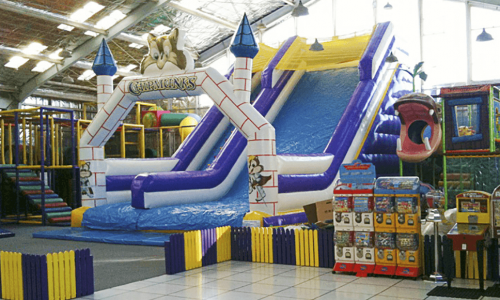 In recent years the current owners have turned Chipmunks Timaru into a fantastic performer. The following attributes make this business a stunning opportunity:
Established & profitable
Great YTD results
Multiple income streams (Playland, Café/Parties and After School Care/Holiday Programmes)
Owners input only 1.5 hours per week
With new Manager employed, business can easily be run from outside Timaru
Capacity to grow the After School Care/Holiday Programmes
Easy access location with plenty of parking
Next to no competition in the franchise's territory
Amazing point of sale and management software
Substantial investment on new equipment last year
Popular Brand
Solid asset base
Loyal following and huge repeat business
Very long standing staff in place
This is a real 'turnkey' business that has perfectly suited the current husband and wife owners whilst they had young children. All the hard work has been done resulting in a business that will perform well from day one, yet still has capacity for future growth for an enthusiastic new owner.
Please complete the Tabak Confidentiality Agreement and we will forward an Information Memorandum, once we have received authorisation from the Vendors.
Net Surplus: 2019FY $116,740 EBITDA

Net Surplus: 2019FY $156,740 EBPITD
EBITDA: Earnings before Interest, Tax, Depreciation and Amortisation
EBPITD: Earnings before paying one Proprietor, Interest, Tax and Depreciation