Return to all opportunities
Infrastructure Support Services
Multiple Revenue Streams
$4,372,000 - Auckland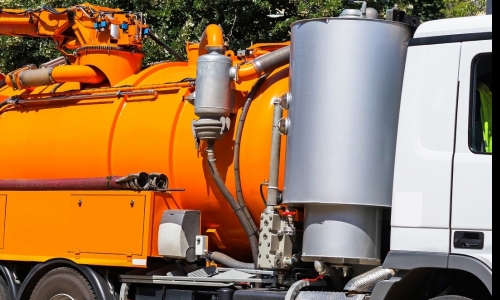 This is a superb opportunity to purchase two established and complementary infrastructure support services businesses based in Auckland. Service offerings to their residential, commercial and industrial customers include cleaning, disposal and servicing, via the operation of vacuum loading tankers for liquid waste removal, jetting and hydro blasting units. Bulk water carting tankers are used to complement supply to the water blasting trucks when required.
Hydro vacuum excavation combines a powerful water jet with a vacuum unit that enables the safe identification and installation of services (water, gas, electric, sewer pipes, phone, and fibre optic cables) without existing cables and pipes being damaged by machinery. Hydroblasting uses high pressure water jets to clean surfaces- storm and waste water lines, cleaning council owned assets, line flushing and pipe cleaning, plant and commercial cleaning, construction site cleaning and street cleans and emergency spills. Hydroblasting is suitable for residential, commercial and industrial applications.
The businesses operate a fleet of hydro excavators, trucks, tankers and vans. All the major assets are independently revalued on a regular basis and as at October 2021 were valued at $4,087,000. The opportunity therefore exists to purchase these businesses where 93% of the price is backed by tangible and operating assets.
The business runs with a dedicated staff of 18, including the owner, with all but 3 operating the equipment and providing support services. The majority of staff have been with the business between 3 and 17 years, and the owner since inception.
Business Strengths
Known brands in industry
Fundamentally simple business model
Small team of staff to manage
Good database of residential, commercial and industrial customers
Ministry of Health registered
Monday to Friday operation
24 hour emergency call out service
Revenues from multiple business sectors
The ideal owner of this business could be someone who has a sales and marketing or business development background and / or operations management background and is comfortable operating in the customer base the businesses have. Or they may be an existing service business looking to expand their existing product offering and who can leverage their existing experience to the benefit of a wider customer and product base.
Asset Value: $4,087,000 (independent asset valuation)
Net surplus: $420,431 (actual average results for 4 years to FY21) EBPITD
EBPITD - Earnings before One Proprietor, Interest, Tax and Depreciation